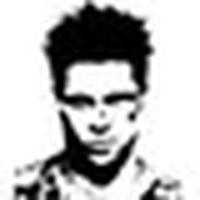 Just ask Apple: it's easy to crush earnings expectations – especially if you are forcing droves of iPhone owners to ditch their old phones and buy new ones. 
Right around the time that Apple stock was surging to new highs thanks to a better than expected earnings report and stock split, another story was surfacing: Arizona is leading a multi-state investigation into whether or not Apple is deliberately slowing its old iPhones, and whether such practices would violate deceptive trade laws. 
A probe has been ongoing "since 2018" and investigators are focusing on data that shows "unexpected shutdowns" of old Apple iPhones and the company's potential slowing down of devices using power management software, according to Reuters.
Documents obtained last week from a Texas watchdog group showed that the Texas AG was also involved in the investigation. Sources told Reuters that a "majority of U.S. states", with AGs spanning both parties, are involved and are "teaming up" together in the probe.
Recall, in 2017, Apple came under fire after Primate Labs revealed that iPhones slowed down as they aged. Apple conceded that reduced power demands led to the slowdowns and that its adjustments were necessary to prevent phones from shutting down due to "unexpected" power spikes. We guess now they only have expected shutdowns.
Apple agreed to pay up to $500 million to settle a related class action lawsuit earlier this year. 
Apple shares are now at record levels after second-quarter results that prompted multiple price-target increases from Wall Street analysts, and reassured that the iPhone-maker's business was weathering any impact from the pandemic.
Analysts at Goldman Sachs said that they had underestimated how much people were spending to support their working and studying from home, as well as the amount of cash that had been freed up as consumers cut back spending on areas like entertainment and gas. Piper Sandler analysts said they see further strength for Apple's business, which should benefit from the launch of its new 5G-enabled iPhone, expected later this year.
Keep an eye on your current iPhone to see if it slows down around that time…