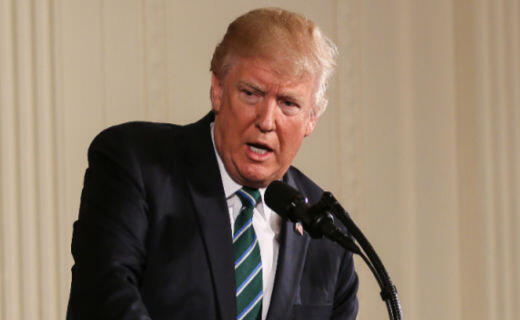 Trending Politics Conservative News and Commentary
By Paul Aubert
A new witness testified in front of the Manhattan grand jury that is investigating former President Donald Trump on Monday.
The witness is the former publisher of the National Enquirer, David Pecker, according to the New York Post. Pecker was a part of the Enquirer when the parent company of the outlet bought the publishing rights to report on a former Playboy model named Karen McDougal's accusations that she had an affair with Trump.
The Enquirer's parent company, American Media Inc, appeared to be a part of a "catch-and-kill" plan where a company buys the publishing rights of a story but not publishing it, to ensure it does not spread.
MSNBC reported that the grand jury may want to question Pecker about Robert Costello's witness testimony made last week. Costello told the jury last week that Trump's former lawyer, Michael Cohen, paid money to adult film actress Stormy Daniels, without Trump's direction or knowledge.
---