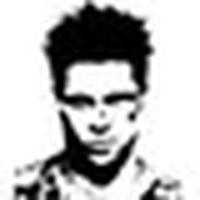 Last Thursday the US Treasury announced fresh sanctions on 18 Iranian banks in order to "stop illicit access to U.S. dollars" — a move widely seen as the most aggressive and devastating measure against Iran's financial sector to date.
Given it effectively blacklists the entire Iranian financial system, Treasury Secretary Steven Mnuchin tried to proactively address European allies and international critics' concerns that this would only massively increase the suffering of the common Iranian people amid a raging pandemic. His statement last week vowed that certain exemptions will "continue to allow for humanitarian transactions to support the Iranian people."
But now Iranian health officials say they've been prevented by US sanctions from importing 2 million influenza vaccines, amid a desperate and deteriorating health crisis inside the country.
Iran's Red Crescent says due to the new US sanctions against Iranian banks, the humanitarian organization is not able to purchase two million doses of flu vaccines that were supposed to be distributed for vaccination of medical staff, high risk patients and pregnant mothers. https://t.co/7Tl9Wgw8wh

— Zahra Shafei ?? (@shafei_d) October 14, 2020
Iran's Red Crescent Society announced on Twitter that new US sanctions on Shahr Bank are to blame.
The bank is reportedly largely responsible for foreign-currency purchases of drugs, but has now "been sanctioned by the U.S. government and the vaccines haven't reached the Red Crescent."
According to Bloomberg, this has left the health organization scrambling:
The Red Crescent said it was attempting to source replacement vaccines through neighboring countries. Some 200,000 flu doses had been delivered to the ministries of health and education, the organization said in a subsequent tweet, without giving more details.
Iran's leaders have been outraged, also alleging over the past days the United States has intentionally severely exacerbated the impact of the coronavirus pandemic inside the Islamic Republic, essentially kicking the country while it's already down, choking off even humanitarian and medical supplies via sanctions and threats against those willing to trade with Iran.
"Amid Covid19 pandemic, U.S. regime wants to blow up our remaining channels to pay for food & medicine," Foreign Minister Javad Zarif tweeted last week. "Iranians WILL survive this latest of cruelties."
Amid Covid19 pandemic, U.S. regime wants to blow up our remaining channels to pay for food & medicine.

Iranians WILL survive this latest of cruelties.

But conspiring to starve a population is a crime against humanity. Culprits & enablers—who block our money—WILL face justice. pic.twitter.com/n0fnXPNik8

— Javad Zarif (@JZarif) October 8, 2020
It remains unclear just how the US is 'ensuring' humanitarian aid is not touched, also given there have been growing complaints that Western companies which are already skittish about doing any level of humanitarian goods transactions in Iran are over-complying for fear of US repercussions.
European allies have been warning the US-led actions are taking Iran to the brink of total economic collapse, which will be felt most by the common populace, while failing to dislodge the regime.