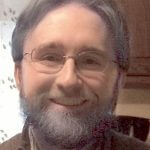 Actress Zara Phythian and her husband have been convicted in Britain in a trial that involved the sexual abuse of two underage girls.
Phythian, 37, who appeared in the 2016 film "Doctor Strange," was convicted of abusing a girl who was 13 when the three years of abuse began, according to the Times of London. In all, she was found guilty of 14 counts of abuse.
Produced by the Disney-owned Marvel Studios, "Doctor Strange" is now available on Disney+.
Phythian's husband, Victor Marke, 59, was found guilty of 18 counts of abuse stemming from incidents with the same girl his wife was convicted of abusing as well as four counts involving a second girl…