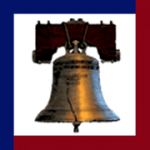 USSA News | The Tea Party's Front Page.
After a five hour stand-off, police in Wismar, Germany were able to resolve a situation at the local Foreigners' Authority, where an 'asylum seeker' from Ghana had been holding a 2-month-old infant hostage.
A special task force (SEK) was able to overpower the asylum seeker to free the child. The man was detained while the 2-month-old infant remained unharmed, RTL reports. 
The Ghanaian migrant is reported to have entrenched himself in the Wismar immigration office in an obvious bid to prevent his imminent deportation. Apparently, the man had demanded a DNA test to prove that he was the father of the child in order to legally be able to stay in Germany. 
All of the workers who were working at the immigration office were evacuated from the building, the head of local administration, Kerstin Weiss said.
After police were alerted to the situation, they cordoned off the area surrounding the building and began conducting negotiations with the man. As the SEK attempted to negotiate with the man, he reportedly held the infant in front of his chest the whole time as if he was going to drop it or harm it in some way. 
The infant's mom was also said to be present at the scene.