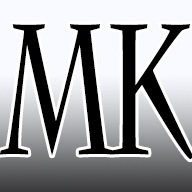 Medical Kidnap - News on medical abductions by hospitals and government social agencies.
by Brian Shilhavy
Editor, Health Impact News
"I'm sort of flabbergasted by it. It's one of those situations where – very rarely am I speechless – I am absolutely speechless over it."
These were the words spoken by North Carolina District Attorney Ashley Welch, when reporter Kate Martin, writing for the Carolina Public Press, asked her to respond last week (August 2019) to news that an internal memo revealed that state officials knew that Cherokee County Department of Social Services was illegally removing children from their homes, before a civil lawsuit was filed in 2018 and before a request was made for a State Bureau of Investigation probe into the matter.
In 2018, Associated Press reporters Mitch Weiss and Holbrook Mohr published an investigative report showing that Cherokee County Department of Social Services removed many children from their homes illegally, perhaps "hundreds."
From the 2018 story:
When Brian Hogan got a call that his wife had suffered a massive heart attack, he knew he had to get to the hospital fast. So Hogan asked his neighbor to take care of his 10-year-old daughter, then headed 60 miles east to the intensive care unit in Asheville, North Carolina.

What happened next would eventually expose a practice by a child welfare agency that illegally removed potentially hundreds of children from their homes in this poverty-stricken mountain community.

Hogan said the Cherokee County Department of Social Services threatened to throw him in jail, place his child in foster care or give his daughter to another family for adoption if he didn't sign a "custody and visitation agreement," known as a CVA.

"They gave me no choice," said Hogan, 38, who told AP that child-welfare workers wanted to remove his daughter because they believed he placed the girl in an "unclean" home while he was caring for his hospitalized wife.