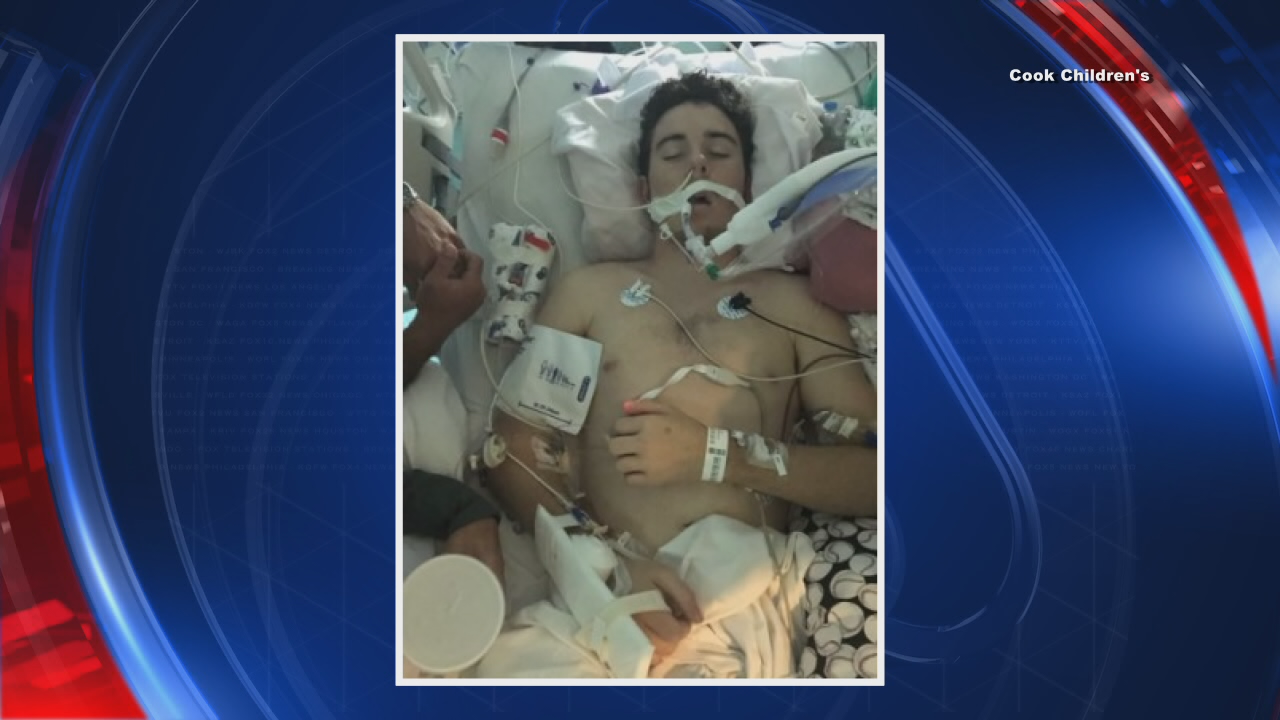 FOX 4 News Dallas-Fort Worth
FORT WORTH, Texas – A North Texas teenager nearly died of lung failure and doctors are blaming his problem on vaping.
Just this week, health officials released a national alert about the dangers of electronic cigarettes. Dallas County Health Director Dr. Philip Huang said he knows of at least two cases of a serious lung illness related to vaping.
That's why Tryson Zohfeld asked doctors to help share his story. He said he'll never touch an e-cigarette again and wants to warn others about the dangers.
The 17-year-old spent 18 days at Cook Children's Hospital in Fort Worth. Most of that time he was in the intensive care unit with a tube down his windpipe to help him breathe.
Zohfeld initially went to doctors with chest pain and shortness of breath. But the x-rays showed his condition was much worse.
Doctors believe vaping caused his lungs to fail. Zohfeld lost 30 pounds and had to re-learn how to walk after being bed-ridden for nearly three weeks this summer.