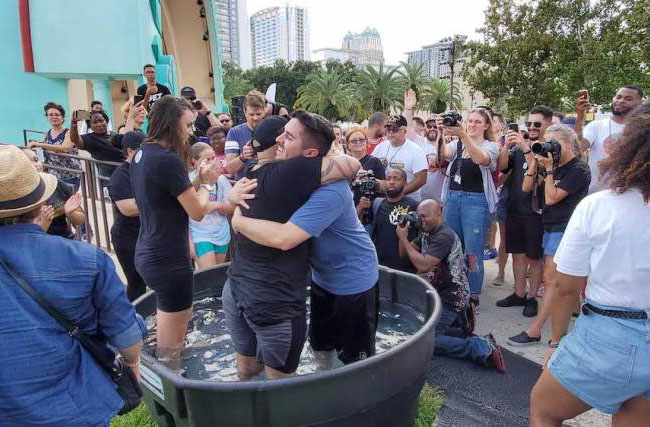 Breaking news on Christianity in Uganda and World
Several people were baptism over the weekend at an event in Orlando, USA which showcased testimonies of nearly 400 people who left the LGBT lifestyle and found freedom in Christ, Uganda Christian News has learnt.
According to the Christian Post, the group gathered during the 'Freedom March' at Lake Eola Park, despite the threat of a tropical storm and counter protesters.
The march was organized by Angel Colon and Luis Javier Ruiz, both men who survived the shooting at the Orlando nightclub, Pulse, in 2016. Since the shooting, both men abandoned homosexuality and started a ministry called Fearless Identity, according to the Christian Post.
"This is not a gay-to-straight thing," Ruiz said. "It's a lost-to-saved thing."
In between times of worship, person after person took the stage to share their story—sexual abuse, pornography, gender confusion, drugs, alcohol, sex addiction or prostitution.
Upon embracing salvation, the group said they not only received deliverance from homosexuality but also grew in confidence in Jesus Christ knowing that in Him, they have freedom, and have received the forgiveness of sin.