The United States has proposed amendments to the International Health Regulations which will be voted on by the World Health Assembly scheduled for May 22-28, 2022.
Quick link to EVIDENCE: DontYouDare.INFO
Quick link to ACTIVIST TOOLBOX: StopTheWHO.com
Please watch the (4) videos below…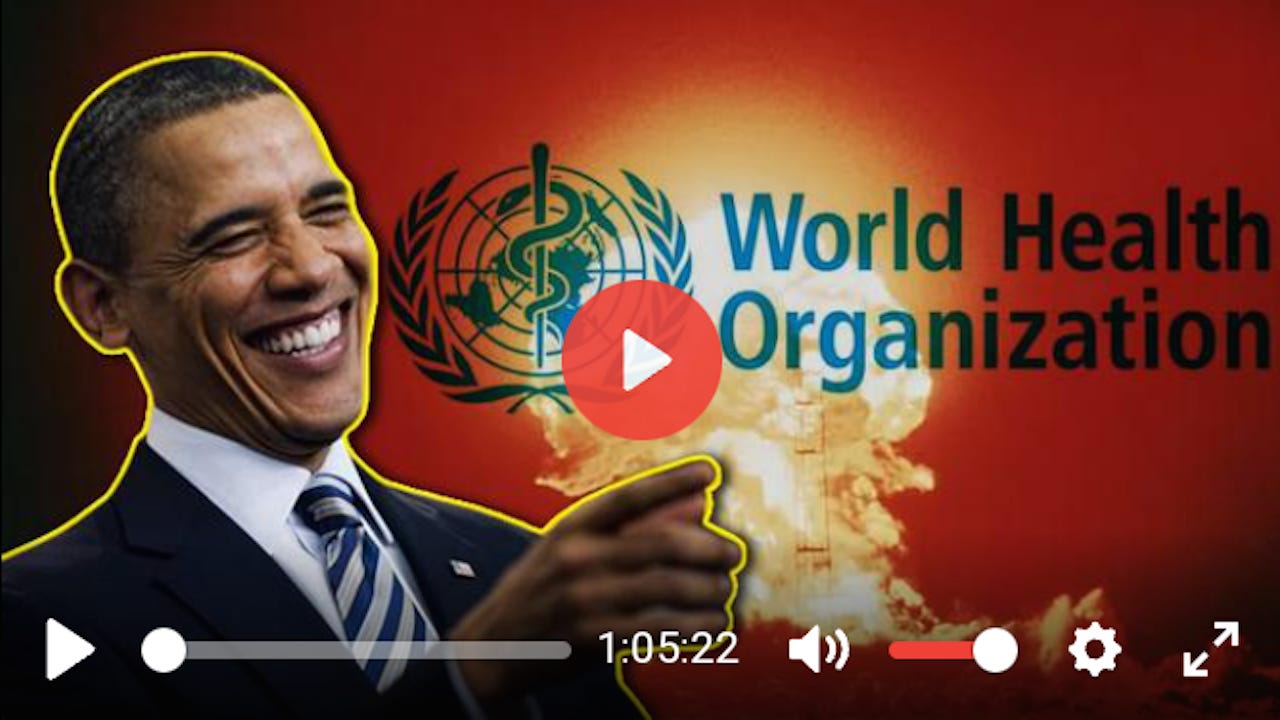 https://www.bitchute.com/video/BjQlu0B3jd1X/
https://odysee.com/@DavidKnightShow:1/emergency-obamas-who-time-bomb:2
This is the fourth article in this series.
EXECUTIVE SUMMARY:
PRESENTATION OF EVIDENCE TO THE CORONA INVESTIGATIVE COMMITTEE
https://archive.org/details/investigative_corona_committee_date_102?start=3896
https://odysee.com/@Corona-Investigative-Committee:5/Session-102-James-Roguski-Odysee:e
https://gettr.com/streaming/p17l38vb812
ALL OF HUMANITY
V.
THE WORLD HEALTH ORGANIZATION
EXHIBIT A: JOINT RESOLUTION APPROVING THE UNITED STATES' JOINING THE WHO (PAGE 3)
https://www.docsteach.org/documents/document/act-of-june-14-1948-public-law-80643-62-stat-441-providing-for-membership-and-participation-by-the-united-states-in-the-world-health-organization-and-authorizing-an-appropriation-therefor
---
EXHIBIT B: CURRENT INTERNATIONAL HEALTH REGULATIONS
https://apps.who.int/iris/bitstream/handle/10665/246107/9789241580496-eng.pdf?sequence=1
EXCERPT: Even if the amendments are "approved" by the World Health Assembly, each and every nation on earth will have 6 months to flat out reject the amendments. READ FULL ARTICLE HERE…(substack.com)