The UK government will ensure that lawmakers remain accessible to the public following the killing of Conservative MP Sir David Amess by a suspected terrorist, Home Secretary Priti Patel said on Oct. 17.
Amess, a 69-year-old MP for Southend West, was fatally stabbed on Oct. 15 at Belfairs Methodist Church in the English town of Leigh-on-Sea. He was holding a so-called constituency surgery, which is held regularly by elected politicians so their constituents can meet and speak with them.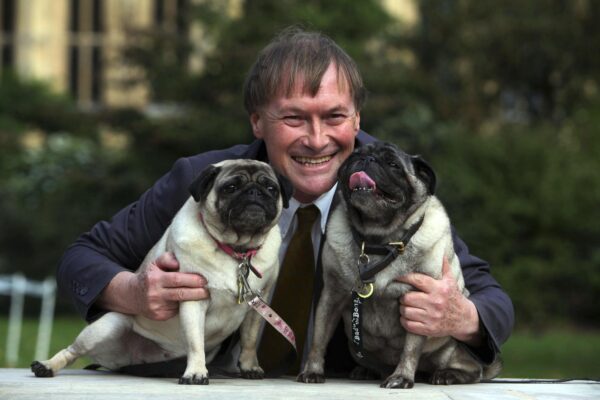 A 25-year-old man was arrested at the scene and is being held under the Terrorism Act.
Speaking to Sky News's "Trevor Phillips On Sunday" program, Patel said she didn't believe the murder of Amess should change the relationship between MPs and their constituents.
"I've been a member of Parliament for just over 10 years and we are part of the fabric, the DNA of society, our democracy, freedom, the chance for people to engage with us," she said.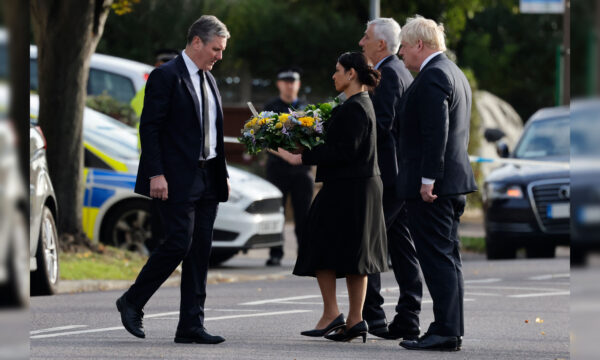 "We have all changed our ways of working because of changing concerns, threats in society," Patel said, following the murder of Labour MP Jo Cox in 2016.
"This should never ever break that link between an elected representative and their democratic role, responsibility, and duty to the people who elected them."
Patel said "practical measures" were already being taken to "close any gaps" around the safety of MPs and politicians.
She said MPs were being asked to share their whereabouts with police as part of increasing their security.
"We are making sure that members of Parliament have the confidence to go around in their constituencies and having that advice from police and security about how to keep themselves safe," Patel said.
Labour's shadow foreign secretary Lisa Nandy said she wasn't sure that the threat to MPs could ever be eliminated.
"MPs are well known in our constituencies, people tend to know where we live, we are out and about, we're normal human beings, we go out and about on the weekends and go to the local shops," Nandy told Sky News.
She said increasing security at the surgeries is a good idea, because the meetings "can become a magnet for people who want to come and cause trouble."
Former Prime Minister Gordon Brown said the Oct. 15 fatal attack must not result in democracy being "diminished."
"This is an attack on our democracy, so the answer cannot be less democracy," he told Sky News.