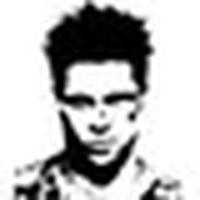 The U.S. Postal Service is still not sorting mail fast enough to process for the election, according to internal agency data.
Performance levels at the USPS are down more than 5% since July and are the lowest of any point in 2020, according to a new filing in federal court made by Attorney General Josh Shapiro.
The lag comes despite recent judges' rulings that the Post Office couldn't ban overtime and late delivery trips, Bloomberg notes.
Shapiro said: "Despite being subject to multiple injunctions, defendants have not improved their service performance." He is asking for a judge to appoint an independent monitor to make sure the USPS abides by the court's orders.
Shapiro argues that late trips and overtime by mail carriers has barely moved back toward pre-July levels, before the changes were made.
Postmaster General Louis DeJoy has been accused by Democrats of trying to interefere with the November 3 election as the nation expects a massive surge in mail-in ballots due to the pandemic. Several judges have also ruled that his changes "were intended to disrupt and challenge the legitimacy of the Nov. 3 election," according to Bloomberg.
The USPS Inspector General said in a report earlier this week that DeJoy and officials never measured the impact of roughly five dozen changes put in place to save costs at the financially failing agency. 
The report read: "These initiatives were implemented quickly and were communicated primarily orally, which resulted in confusion and inconsistent application across the country."
First class mail continues to lag in some areas, however, including contested states like Pennsylvania and Michigan. In early October, only about 80% of mail was delivered on time in Philadelphia. That number fell to 71% in Detroit. Rates below 95% risk delaying mail-in ballots, according to former Deputy Postmaster General Ronald Stroman.
Stroman said: "Once you start slipping below that, then given the volume of absentee ballots, you're starting to look at a significant number of votes that may not be counted if they are sent too close to the election."